"

a passionate singer and skilled songwriter rendering dynamic music swathed in atmospheres and textures and riven with melodies and grooves." - Tim Finn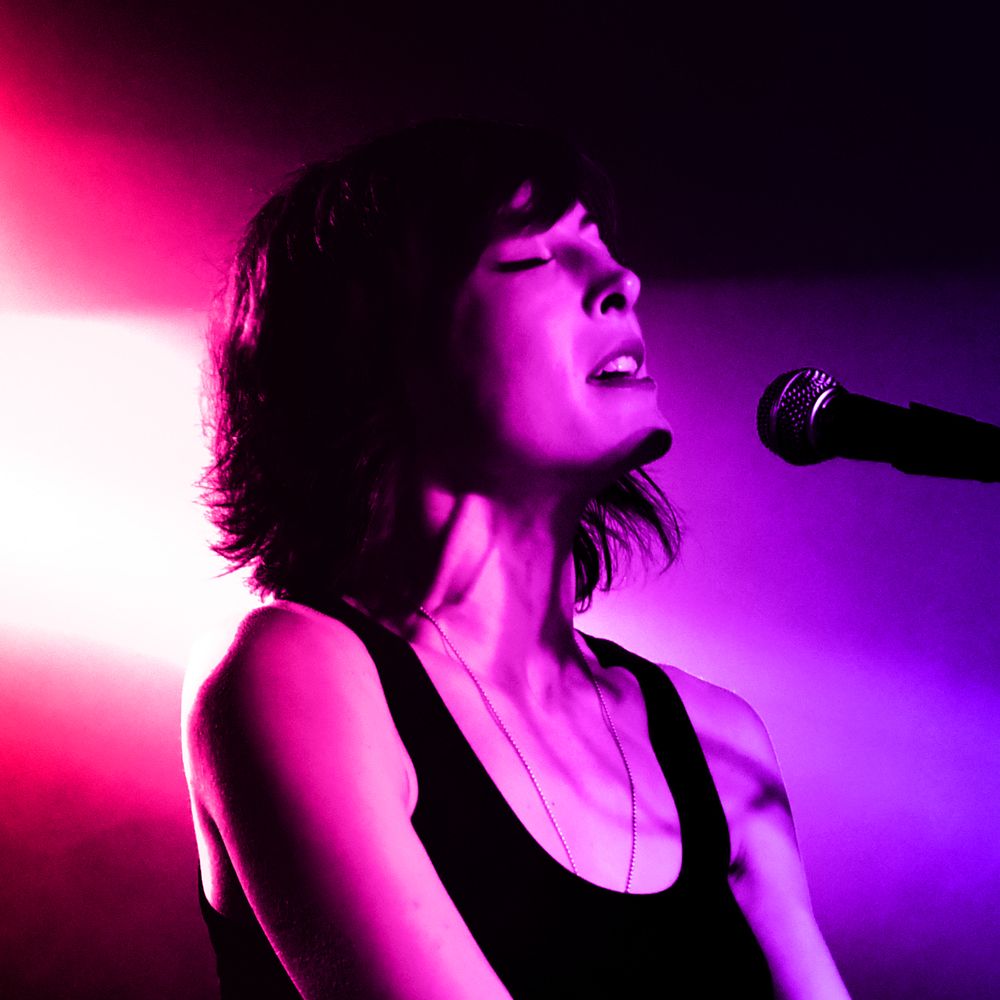 julia othmer
Songstress / Song Interpreter / Artist Activist
"

"spellbinding and visceral"" - Peter Lindblad
— Elmore Magazine
"

"[Her] songs are powerful." " - Bob McWilliams
— Public Radio Host, Trail Mix
BIO 
Julia Othmer's voice is vibrant and emotionally potent.  Her piano-driven performances are mesmerizing fusions of raw power, vocal artistry and joy.  The child of refugees, Othmer draws from a richly cultured palette of experience to inspire her intensely human yet otherworldly songs. Using music to connect to people and social issues inspires her.  
Known for the intensity of her stage presence and dynamic performances, Othmer is one of seven artists selected to represent the USA for Global Music Match 2021 and a 2022 Official Showcasing Artist at Folk Alliance International. 
Her award-winning music has been featured on NPR and the BBC, in film, TV, and video games.  She tours internationally and has shared the stage with a range of artists including Emmylou Harris, Sarah McLachlan, Lisa Loeb, The Alarm and Regina Spektor.  
Using music to connect to people and social issues inspires her.  Recent projects include Songs of September, a 30-day online voter registration drive concert series resulting in Seeds, Volume 1 - a listener-curated collection of her live piano-driven performances of songs of change, protest and hope.  Seeds, Volume 2 was released on the spring equinox - March 20, 2021. In the summer of 2022, Othmer co-ordinated over 50 multi-disciplinary artists to present Concert For Peace to raise money for humanitarian relief in Ukraine.  She is currently working on a new voting rights concert series of collaborations, and a global cultural project currently highlighting Cornwall, England.
Her studio recordings, in collaboration with partner James Lundie, feature re-imagined vintage and bespoke equipment, creating unique soundscapes.  Their debut album SOUND "sounds so good" writes Elmore Magazine, with its "stunningly sophisticated and dramatic architecture, [it is] spellbinding and visceral."  Acclaimed music writer Tim Finn describes SOUND as a "self-made record with a big-label sound… rich in space and soaring dynamics and rife with layers and textures and melodies and grooves."   
Othmer and Lundie create remarkable visual imagery to accompany their performances and to highlight their music videos.  The album's first two singles – "Purple and Gray" and "Hungry Days (Make Me Feel)" have reached over 275,000 views on YouTube.
Tracks from Julia's critically acclaimed debut album, Oasis Motel, have been featured in shows like Witches of East End, Switched at Birth, The Lying Game, Army Wives, and DeGrassi: The Next Generation.  She received songwriting awards from the Billboard World Song Contest and the International Songwriting Competition.  Julia shared the stage with Sarah McLachlan, Emmylou Harris, Heart, Regina Spektor, The Alarm, Amanda Palmer, Lisa Loeb and John Waite among others. 
Julia loves books, used-book bookstores, and cryptic crosswords.  Julia and James live near the woods with their pit bull, Mary.
Press Photos
"

"Perhaps the best way to explain Julia would be if Norah Jones, Tom Waits, Billie Holiday, and Lyle Lovett had a musical orgy and let you watch behind a curtain of burning lace and a whiskey waterfall.  Bring your soul." "
Julia Othmer Live in LA - Full Band